The Palolo Worm as a Cornerstone of Pacific Ecological Time-Reckoning
Neal Kelso

Independent scholar

Gregory M. Plunkett

Cullman Program for Molecular Systematics, New York Botanical Garden, Bronx, NY, USA

Presley Dovo

Vanuatu Department of Forests, Port Vila, Vanuatu

Dominik Ramík

Independent scholar, Lowanatom, Tanna

Charlie B. Paul Vusqal

Charlie B. Paul Vusqal, Vetimbosa, Vanua Lava, Vanuatu

K. David Harrison

VinUniversity, Hanoi, Vietnam

Michael J. Balick

Institute of Economic Botany, New York Botanical Garden, Bronx, NY, USA
Keywords:
Palolo worm, Vanuatu, Time-reckoning, Ecological calendars
Abstract
Indigenous knowledge systems that uniquely encode environmental knowledge are vanishing globally in tandem with environmental changes and globalization. In this paper we explore knowledge and uses of the palolo polychaete worms (Palola spp.) in time-reckoning, as documented in the anthropological literature on Polynesia and Melanesia. We then introduce preliminary findings from three contemporary cultures, the Raga-, Vureas-, and Netwar-speaking peoples of Vanuatu. Use of the palolo worm as an element in traditional time-reckoning is well-attested in both historical and contemporary literature, and our original research reinforces the notion that it is still a crucial part of ni-Vanuatu ecological calendars. Within the cultures discussed, the annual appearance of the palolo worm is an important temporal event within very complex systems that incorporate plants, animals, agriculture, celestial bodies, the ocean, and human health for the purposes of organizing human activities. These systems, and the place of the palolo worm within them, must be given proper attention in ongoing efforts towards environmental conservation and the documentation and revitalization of traditional knowledge.
References
Aswani, S., and S. Albert. 2015. Change in Roviana Lagoon Coral Reef Ethnobiology. In Ethnobiology of Corals and Coral Reefs, edited by N. Narchi and L. L. Price, pp. 157–175. Springer, Cham, Switzerland.
Austen, L. 1939. The Seasonal Gardening Calendar of Kiriwina, Trobriand Islands. Oceania 9:237—53. DOI:10.1002/j.1834-4461.1939.tb00231.x.
Austen, L. 1945. Cultural Changes in Kiriwina. Oceania 16:15–60.
Balick, M. J., and G. M. Plunkett. 2018. Plants mo Pipol blong Vanuatu: Calendar Plants. Island Life. Available at: https://www.islandlifemag.com/island-life-magazine/plants-mo-pipol-blong-vanuatu-plants-calendars/. Published on July 6, 2018.
Burrows, W. 1955. "Palolo": Notes on the Periodic Appearance of the Annelid Worm Eunice viridis (Gray) in the South-West Pacific Islands. Journal of the Polynesian Society 64:137–154.
Caillon, S., and E. F. Malau. 2002. Coconuts and Taro from the West Coast of Vanua Lava (Vanuatu): An Ethno-agronomic Inventory. IRD, Orléans, France.
Cajete, G. 2000. Native Science: Natural Laws of Interdependence. Clear Light Publishers, Santa Fe.
Codrington, R. H. 1891. The Melanesians: Studies in Their Anthropology and Folk-Lore. Clarendon Press, Oxford.
Eberhard, D. M., G. F. Simons, and C. D. Fennig, eds. 2022. Ethnologue: Languages of the World, 24th ed. SIL International, Dallas, TX.
Forth, G. 1983. Time and Temporal Classification in Rindi, Eastern Sumba. Bijdragen to de Taal-, Land- en Volkenkunde 139:46–80. DOI:10.1163/22134379-90003455.
Fowler, C. T. 2016. Biosocial Synchrony on Sumba: Multispecies Relationships and Environmental Variations in Indonesia. Lexington Books, Lanham, MD.
Freitas, R., A. Pires, C. Velez, A. Almeida, A. Moreira, F. J. Wrona, A. M. V. M. Soares, and E. Figueira. 2016. Effects of Seawater Acidification on Diopatra neapolitana (Polychaete, Onuphidae): Biochemical and Regenerative Capacity Responses. Ecological Indicators 60:152–161. DOI:10.1016/j.ecolind.2015.06.032.
Gatty, R. 2009. Fijian-English Dictionary: With Notes on Fijian Culture and Natural History. R. Gatty, Suva, Fiji.
Harrison, K. D. 2007. When Languages Die: The Extinction of the World's Languages and the Erosion of Human Knowledge. Oxford University Press, New York.
Harley, C. D. G., A. R. Hughes, K. M. Hultgren, B. G. Miner, C. J. B. Sorte, C. S. Thornber, L. F. Rodriguez, L. Tomanek, and S. L. Williams. 2006. The Impacts of Climate Change in Coastal Marine Systems. Ecology Letters 9:228–241. DOI:10.1111/j.1461-0248.2005.00871.x.
Hviding, E. 1996. Guardians of Marovo Lagoon: Practice, Place, and Politics in Maritime Melanesia. University of Hawaiʻi Press, Honolulu, HI.
Itano, D. 2009. Palolo Swarming. In Natural History Guide to American Samoa, 3rd edition, edited by P. Craig, pp. 32–33. National Park of American Samoa, Pago Pago, American Samoa.
Kassam, K. A. S., M. L. Ruelle, C. Samimi, A. Trabucco, and J. Xu. 2018. Anticipating Climatic Variability: The Potential of Ecological Calendars. Human Ecology 46:249–257. DOI:10.1007/s10745-018-9970-5.
Kassam, K. A. S., U. Bulbulshoev, and M. Ruelle. 2011. Ecology of Time: Calendar of the Human Body in the Pamir Mountains. Journal of Persianate Studies 4:146–170. DOI:10.1163/187471611X600369.
Kirch, P. V. 1994. The Pre-Christian Ritual Cycle of Futuna, Western Polynesia. Journal of the Polynesian Society 103:255–298.
Leach, E. R. 1950. Primitive Calendars. Oceania 20:245–262. DOI:10.1002/j.1834-4461.1950.tb00164.x.
Lefale, P. F. 2010. Ua 'afa le Aso Stormy Weather Today: Traditional Ecological Knowledge of Weather and Climate. The Samoa Experience. Climatic Change 100:317–335. DOI:10.1007/s10584-009-9722-z.
Lieu, D., and D. Nguyen. 2021. In Photos: Cha Ruoi—Vietnam's Famous Sand Worm Omelet. Vietnam Life. Available at: https://vietnamlife.tuoitrenews.vn/news/photo/20211120/in-photos-cha-ruoi-vietnams-famous-and-worm-omelet/64236.html. Accessed on November 20, 2021.
Malau, C. 2021. A Dictionary of Vurës, Vanuatu. Australian National University Press, Canberra.
Mondragón, C. 2004. Worms and Mana: The Traditional Calendar of the Torres Islands, Vanuatu. Oceania 74:289–308. DOI:10.1002/j.1834-4461.2004.tb02856.x.
Oberndorfer, E., N. Winters, C. Gear, G. Ljubicic, and J. Lundholm. 2017. Plants in a "Sea of Relationships": Networks of Plants and Fishing in Makkovik, Nunatsiavut (Labrador, Canada). Journal of Ethnobiology 37:458–477. DOI:10.2993/0278-0771-37.3.458.
Pérez-Ramos, I. M., J. Cambrollé, M. D. Hidalgo-Galvez, L. Matías, A. Montero-Ramírez, S. Santolaya, and Ó. Godoy. 2020. Phenological Responses to Climate Change in Communities of Plants Species with Contrasting Functional Strategies. Environmental and Experimental Botany 170:103–852. DOI:10.1016/j.envexpbot.2019.103852.
Samoan Society. 1928. The Samoan Division of Time. Journal of the Polynesian Society 37:228–240.
Schieffelin, B. B. 2002. Marking Time: The Dichotomizing Discourse of Multiple Temporalities. Current Anthropology 43:S5–S17. DOI:10.1086/341107.
Schulze, A., and L. E. Timm. 2012. Palolo and Un: Distinct Clades in the Genus Palola (Eunicidae, Polychaeta). Marine Biodiversity 42:161–171. DOI:10.1007/s12526-011-0100-5.
Shuker, K. 2001. The Hidden Powers of Animals: Uncovering the Secrets of Nature. Reader's Digest, Pleasantville, NY.
Smetzer, B. 1969. Night of the Palolo. Natural History 78:64–71.
Stair, J. B. 1847. An Account of Palolo, a Sea-Worm Eaten in the Navigator Islands, with a Description by J. E. Gray, Esq., F.R.S. Etc. Proceedings of the Zoological Society of London 15:17–18.
Stair, J. B. 1897. Palolo, a Sea-Worm Eaten by the Samoans. Journal of the Polynesian Society 6:141–144.
Tadataka, I. 2018. Palolo Swarming, Celestial Cycles, and Indigenous Calendrical Systems in Indonesia. 東南アジア研究 [Southeast Asian Studies] 55:111–138. DOI:10.20495/tak.55.2_111.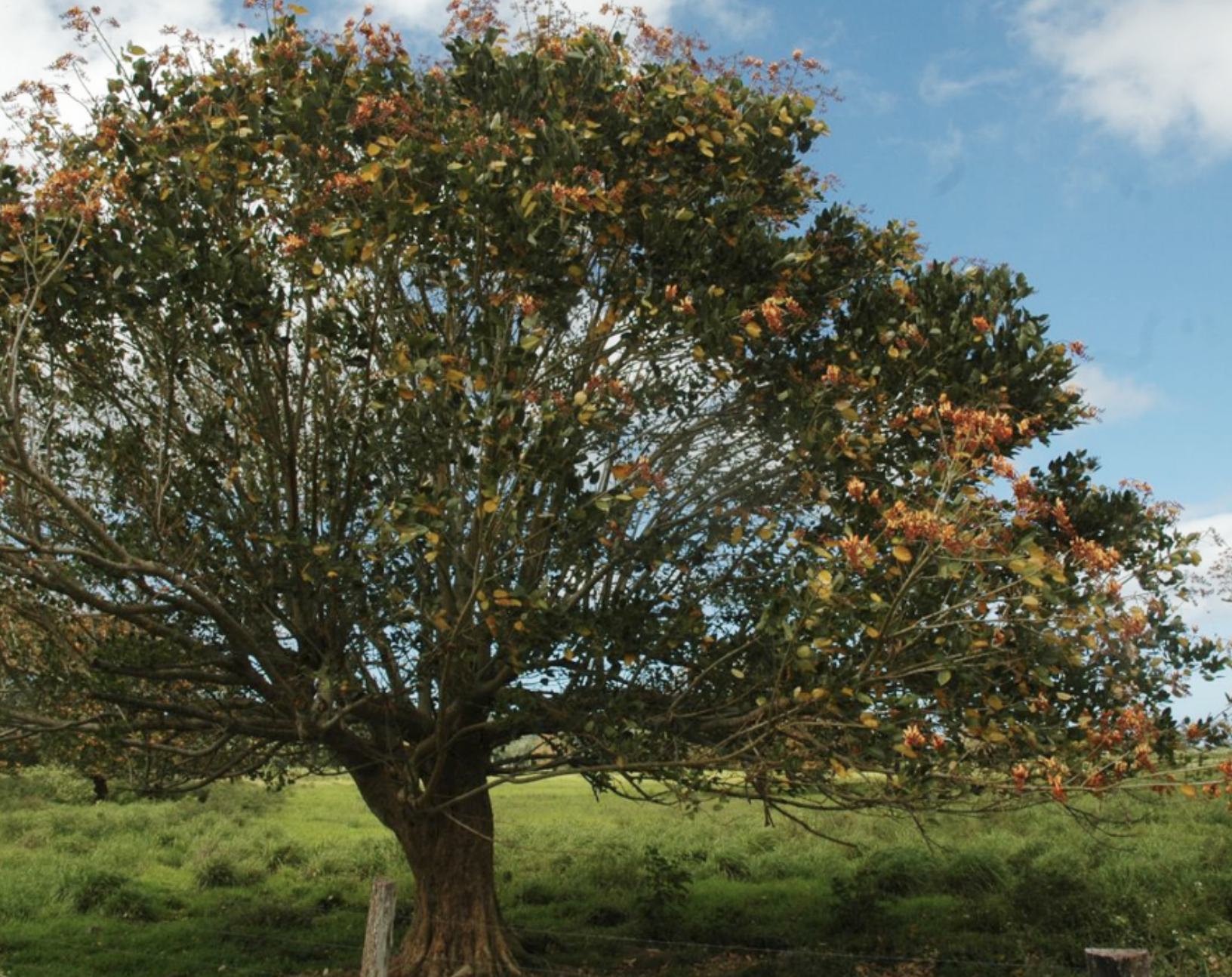 How to Cite
Kelso, N., Plunkett, G., Dovo, P., Ramík, D., Paul Vusqal, C., Harrison, D., & Balick, M. (2023). The Palolo Worm as a Cornerstone of Pacific Ecological Time-Reckoning. Ethnobiology Letters, 14(1), 24-35. https://doi.org/10.14237/ebl.14.1.2023.1815
Section
Research Communications
Copyright (c) 2023 Neal Kelso, Gregory Plunkett, Presley Dovo, Dominik Ramík, Charlie Paul Vusqal, David Harrison, Michael Balick
This work is licensed under a Creative Commons Attribution-NonCommercial 4.0 International License.
Authors who publish with this journal agree to the following terms:
Authors retain ownership of the copyright for their content and grant Ethnobiology Letters (the "Journal") and the Society of Ethnobiology right of first publication. Authors and the Journal agree that Ethnobiology Letters will publish the article under the terms of the Creative Commons Attribution-NonCommercial 4.0 International Public License (CC BY-NC 4.0), which permits others to use, distribute, and reproduce the work non-commercially, provided the work's authorship and initial publication in this journal are properly cited.
Authors are able to enter into separate, additional contractual arrangements for the non-exclusive distribution of the journal's published version of the work (e.g., post it to an institutional repository or publish it in a book), with an acknowledgement of its initial publication in this journal.
For any reuse or redistribution of a work, users must make clear the terms of the Creative Commons Attribution-NonCommercial 4.0 International Public License (CC BY-NC 4.0).
In publishing with Ethnobiology Letters corresponding authors certify that they are authorized by their co-authors to enter into these arrangements. They warrant, on behalf of themselves and their co-authors, that the content is original, has not been formally published, is not under consideration, and does not infringe any existing copyright or any other third party rights. They further warrant that the material contains no matter that is scandalous, obscene, libelous, or otherwise contrary to the law.
Corresponding authors will be given an opportunity to read and correct edited proofs, but if they fail to return such corrections by the date set by the editors, production and publication may proceed without the authors' approval of the edited proofs.