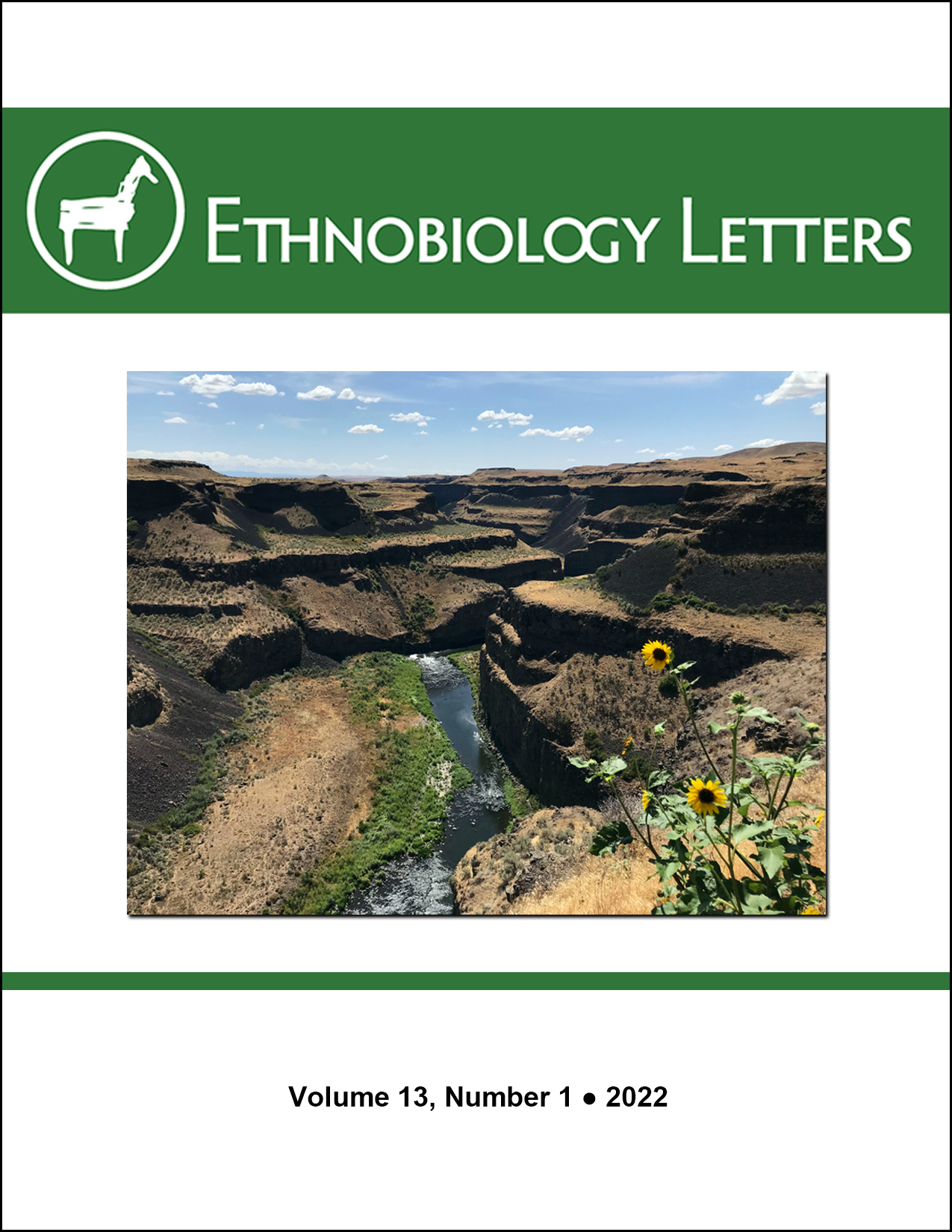 Co-editors: Maria Bruno, Andrew Flachs, and Janelle Baker
Reviews Editor: Cory Whitney
Editorial Assistants: Andrew D. Gillreath-Brown, Marc Morris, Jacklyn Rumberger, and William J. Damitio
Cover image: Common sunflowers (Helianthus annuus) overlooking the Palouse River at Palouse Falls State Park in Washington, USA, which is located on the ceded lands of the Yakama, Spokane, and Palouse. We acknowledge their presence here since time immemorial and recognize their continuing connection to the land, to the water, and to their ancestors. Photographed by Andrew Gillreath-Brown on August 12, 2019.