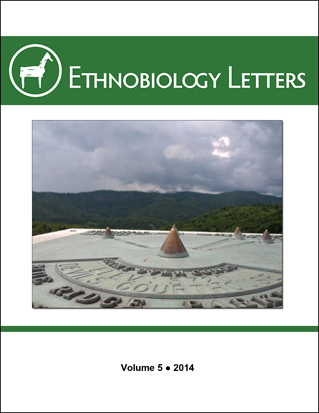 Co-editors:  Cynthia T. Fowler, James R. Welch, and Steve Wolverton
Editorial Assistant: Jonathan Dombrosky
Cover image: Looking past the compass on the summit of Devil's Courthouse in the Nantahala National Forest, the viewshed includes North Carolina, South Carolina, Georgia, and Tennessee. At 5,720 feet asl, Devil's Courthouse provides habitat for rare plant species as well as diverse animals and birds. Tsul 'Kalu, the Cherokee sloping giant and Lord of the Game, dwells in the cave at Devil's Courthouse. Photo by Cynthia T. Fowler.